05 Apr 2018
PeopleCert and AXELOS are getting ready to head to Australia!

The whole team is excited to meet and support our local training and certification partners down under.

We are looking forward to meeting you and discussing our portfolio of certifications, including the AXELOS Global Best Practice family of qualifications. We will be conducting Town Hall events, in partnership with AXELOS.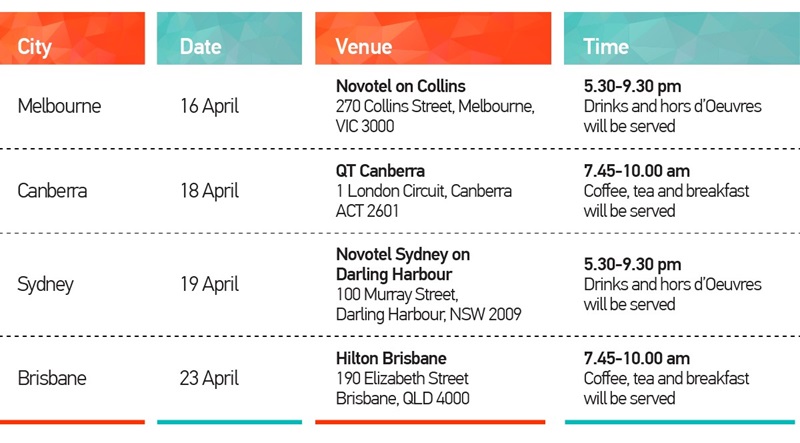 If you haven't already, take a moment to register your interest in any of these events.